IMAPS Publications Advertising

Make Marketing Easy As Pie

IMAPS 1999 Ad Rates & Editorial Calendar

View IMAPS Media Kit in Adobe PDF format

Advertising Insertion Order in Adobe PDF Format



If you want to reach decision-makers, first you have to cut through the fog of advertising "clutter" that bombards influential people every day. You need to differentiate your products and services clearly, create high-impact advertising messages that sell, and advertise in publications that don't just target your end users but ones that they regularly read … such as Advancing Microelectronics.

Published bi-monthly, Advancing Microelectronics is a "must-read" for the more than 6,000 members of the International Microelectronics And Packaging Society (IMAPS).
Place Your Advertising In A Credible Environment
You are judged by the company you keep. If you want your end users to take you seriously, put your advertising in a publication that they respect. Advancing Microelectronics is the bi-monthly voice of the International Microelectronics And Packaging Society (IMAPS), the association representing all facets of the microelectronics and advanced electronics packaging industries: circuit designers and manufacturers, vendors and suppliers, practitioners and academicians. More than 6,000 IMAPS members and other subscribers turn to Advancing Microelectronics for the latest news and discoveries in the related fields of microelectronics including: multichip modules, ball grid arrays, thick and thin film circuits, advanced ceramics, surface mount technology, wire bonding, wireless communications, flat panel displays and advanced packaging.
Who Reads Advancing Microelectronics?
16% of IMAPS members are CEOs or senior managers. Another 40% come from the Research & Development or Engineering category. 19% are involved in Sales, Marketing or Manufacturing. Approximately 5% come from positions in academia or are consultants. The following charts provide additional detail.

In short, IMAPS members are highly educated, well-placed and influential in the microelectronics and advanced electronics packaging industries. They are regular consumers of products, materials, sub-assemblies, equipment and services required to manufacture their own end products. Some are technicians experimenting in new technologies, requiring information about the latest improvements and innovations. Consequently, they either make the purchasing decisions themselves or strongly influence the purchasing decisions made by their organizations by recommending products, services and vendors.

Smart marketers will recognize the readers of Advancing Microelectronics as a target group well worth cultivating.
Reach Today's Most Important Industries

It stands to reason that the cornerstone of most of today's hottest industries is the application of microelectronics and advanced electronics packaging technologies. That's why Advancing Microelectronics is your ticket to reaching decision-makers in these industries:
Telecommunications
Aerospace
Automotive
Consumer Electronics
Defense
Computers
Medical Applications
And more ….
Your Advertising Dollar Buys Much More Than Just An Ad
IMAPS has expanded its services to fully reflect the needs of these continually evolving microelectronics and advanced electronics packaging industries. Its mission is to advance and expand the use of microelectronics and microelectronic packaging through the dissemination of information and the promotion of the values of the technology. Each year, IMAPS conducts dozens of short courses, workshops and educational opportunities for industry professionals and students.

Your advertisement in Advancing Microelectronics helps underwrite all of these services as well as providing regular IMAPS-hosted forums for business development opportunities and the sharing of technical information.
Your Next Step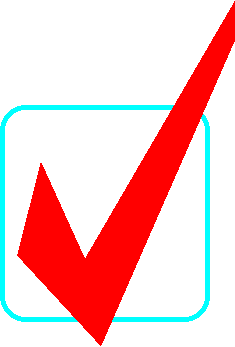 Contact Ann Bell, IMAPS Project Manager, at 1-888-GO IMAPS (1-888-464-6277) to receive your copy of Advancing Microelectronics' editorial calendar and pricing information.
IMAPS 1999 Ad Rates & Editorial Calendar

View IMAPS Media Kit in Adobe PDF format